This post is part of a series I am writing on the entire Marvel Cinematic Universe from Iron Man to Endgame. There will be spoilers for the entire series of films.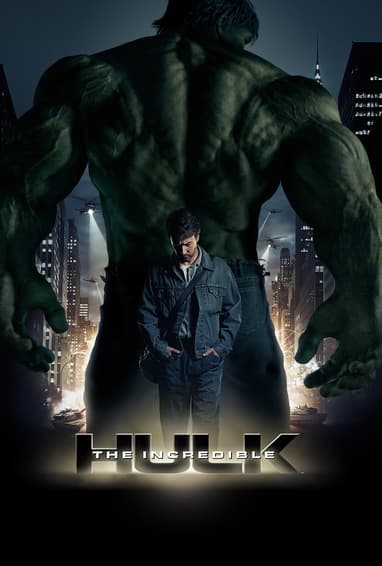 The Incredible Hulk kind of has an unfair reputation as one of the "bad" Marvel movies. It's certainly no masterpiece, but it's… fine. I enjoyed it when I first saw it, and for a long time it was the only Marvel movie I owned on DVD.
I also don't have a problem with Edward Norton as Bruce Banner. It seems unlikely that Norton would've been a good fit for the MCU in the long run (particularly with his need to have a hand on the script), and as it turns out he didn't want to stick around, but I don't think he did a bad job at all, and I suspect his rewrite was an overall improvement of this film. The problem I guess is that he just doesn't really stand out in the role – his performance certainly isn't as interesting or memorable as Mark Ruffalo wound up being.
And that might be the problem with the whole film. It isn't bad, but it isn't trying to do anything particularly interesting with the character. It lacks the humour of Iron Man, and the plot ends up being a pretty generic comic book story. There were some good decisions made: not rehashing the origin story, instead having it happen in a montage over the opening credits, let us get straight to business with the actual story. The first act is pretty decent, with Bruce in hiding in Brazil, controlling his anger and trying to find a cure, until he gets discovered and is forced into the open. Once he returns to the USA, however, the rest of the film is pretty by-the-numbers as he meets up with his love interest, gets caught out by the military for a (fairly good) action scene, escapes and manages to get the cure, only to have to bring the Hulk back to stop the film's villain, Abomination.
Tim Roth feels miscast in his role as Emil Blonsky, who becomes Abomination in the finale. I like Roth but he doesn't quite seem to fit. The character's rivalry with Hulk is also entirely one-sided; while they do cross paths a few times, I really doubt Banner has any idea who he is when he finally goes in to fight Blonsky's final, monstrous form.
It all just feels like a "comic book movie", of the kind we used to get before Marvel Studios and their winning formula. It'd perhaps be less out of place beside Fantastic Four than Iron Man.
It's also a really ugly film. Almost every scene is dark, and the teal and orange and green colour grading make the entire film look kind of sickly. The design of the Hulk, too, has this ugly texture and colouring; they were going for monstrous, and it's well animated, but not at all visually appealing. I just don't want to be looking at this guy for an entire film. The redesign of the Hulk from Avengers onwards is a huge improvement, both looking more like the comic character and conveying so much more of the actor beneath the effects.
I've seen a few different explanations of why the Hulk never got another standalone film. It was something brought up repeatedly but never followed through on, and eventually one of Hulk's best stories was cannibalised for Thor Ragnarok instead. Sometimes we'd be told they thought they needed to hold back one of their characters so that people would have a reason to go see the ensemble movies; more likely than that is that Universal Pictures reportedly held on to the distribution rights for all future Hulk films. But it doesn't seem to have been because they thought this film was a failure.
In terms of the larger Marvel universe, the film doesn't really have much of an impact. Thor Ragnarok calls back to the scene where Bruce jumps out of a helicopter, and William Hurt has reprised his role as General Thaddeus "Thunderbolt" Ross several times, but that's as far as it goes. Betty Ross might as well never have existed for Ruffalo's Bruce Banner.
Ultimately, between the recasting of Banner and the lack of a sequel it tends to feel like this film has been forgotten, both by Marvel and the fans alike. I don't blame anyone for forgetting about it, though. It's a pretty forgettable film.